All Ye Joyful
by
J.R.R. Tolkien
---
Sing all ye joyful, now sing all together!
The wind's in the tree-top, the wind's in the heather;
The stars are in blossom, the moon is in flower,
And bright are the windows of night in her tower.

Dance all ye joyful, now dance all together!
Soft is the grass, and let foot be like feather!
The river is silver, the shadows are fleeting;
Merry is May-time, and merry our meeting.

Sigh no more pine, till the wind of the morn!
Fall Moon! Dark be the land!
Hush! Hush! Oak, ash and thorn!
Hushed by all water, till dawn is at hand!

---
Back to the Songs and Poetry Index
Back Home

---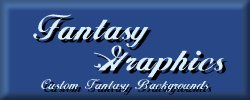 ---
You are person #

to visit this page since August 13, 1999. This page was last updated October 3, 1999.