Irish Dancing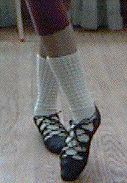 Hi! Welcome to my page on Irish dancing. I know I don't have much here yet, but I hope to eventually cure that. Well, go on, look around!
---
About Irish Dancing

I wrote a poem about Irish dancing--read it here.

Irish Dancing Links

---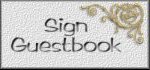 Drop any comments or questions here, or email me at elveneyes@hotmail.com. You can also occasionally reach me on AOL under the name Krina12.
---
Back Home
---


---
Disclaimer
The above photo is property of 'Katie's Irish Dance Page' (see my Irish dancing link page) and may not be reproduced in any way without the express permission of the creator of 'Katie's Irish Dance Page.'
---
This page was last updated November 6, 1999.
You are visitor #
since August 9, 1999.